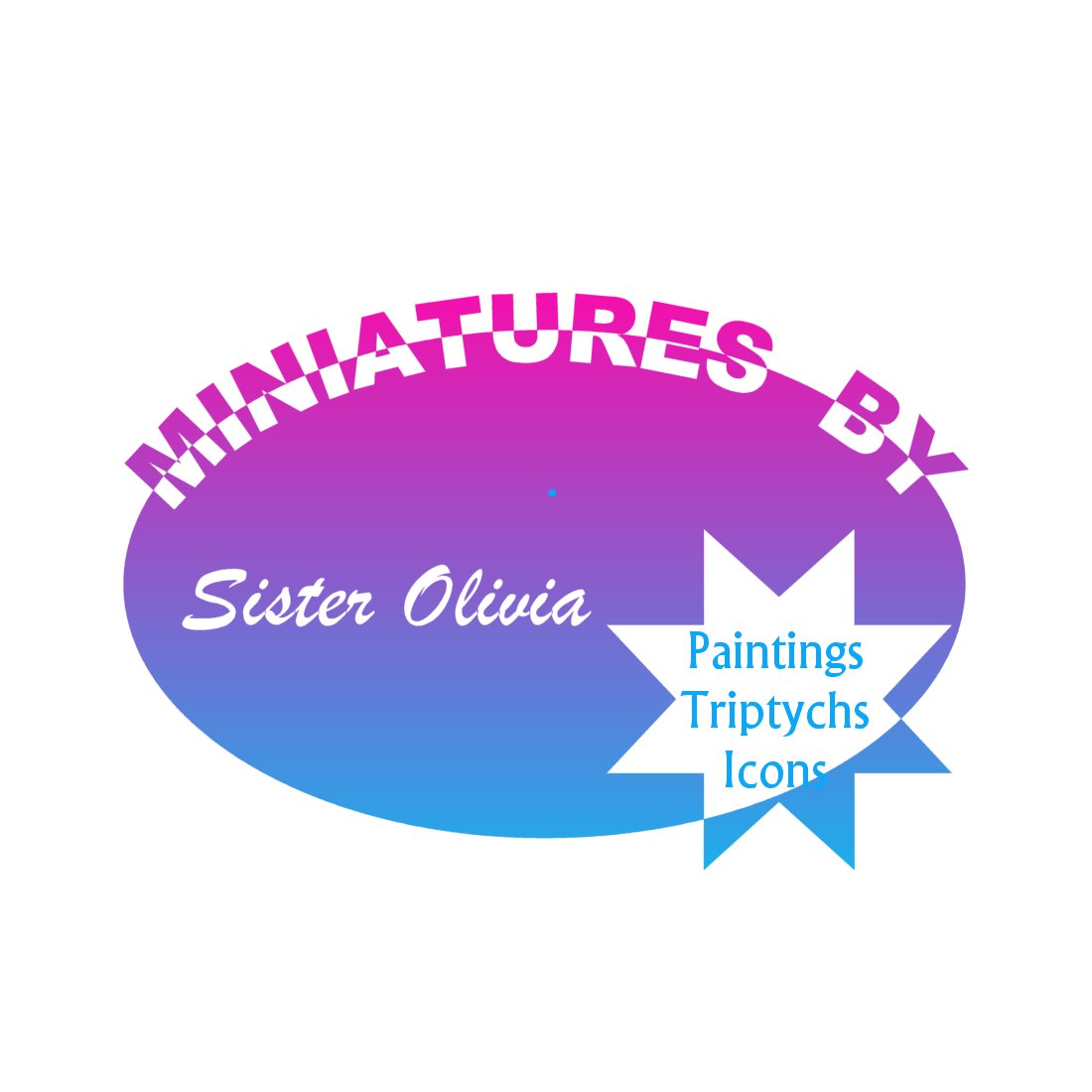 Okay, I changed the logo, did it over, made the lettering larger, and saved it as .jpg as you suggested, and now it looks more like I wanted in the first place.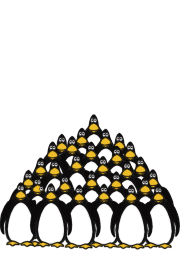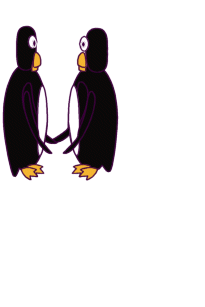 I was told that penguins always go up one side of a hill, and down the other, in line. Thus the parade of penguins.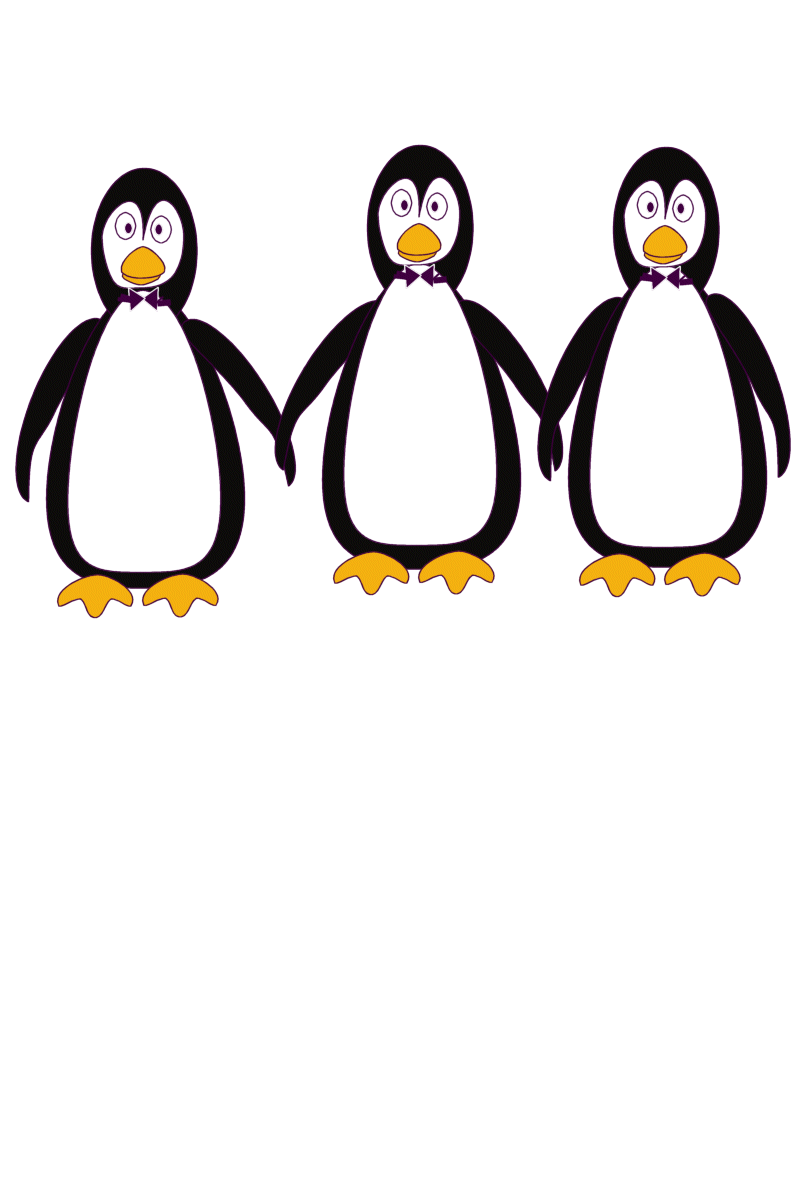 When looking up penguins in Google, I found this URL. It is delightful. http://members.aol.com/darlingal9/ritz.html That's what gave me the idea of the dancing penguins.